The hidden gems of Poland: exploring off-the-beaten-path destinations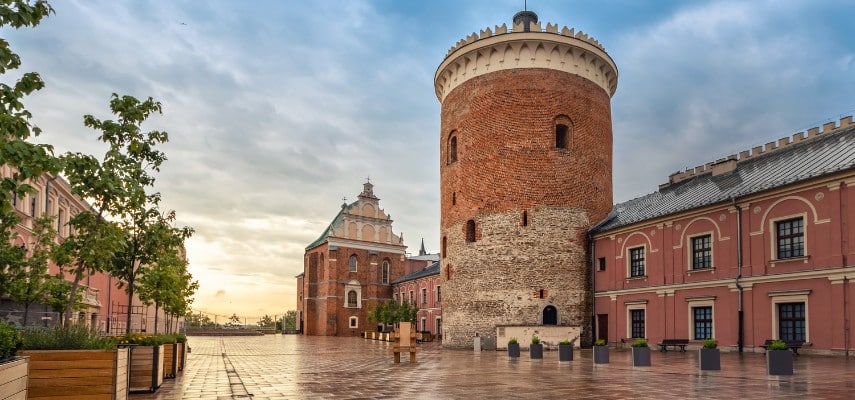 Let us take you on a journey to less popular (and less crowded!) places in Poland. Do not be afraid to go beyond the beaten track of Warsaw and Krakow, and you will be surprised by the undiscovered treasures that await you. Check out our selection of places that are a little less popular with tourists, but definitely worth a visit:
Zalipie – The Painted Village
In the small village of Zalipie, colorful flowers adorn the walls of almost every building. This tradition, known as the "painted village," began when locals started embellishing their homes with vibrant, hand-painted designs. Stroll through this living art gallery and experience a unique Polish folk tradition.
Białowieża Forest – The Last Primeval Forest in Europe
Travel to the border between Poland and Belarus to explore the ancient Białowieża Forest, one of the last and largest remaining tracts of primeval forest that once covered much of Europe. Marvel at the centuries-old trees as you hike through this UNESCO World Heritage Site and keep an eye out for the European bison, a symbol of the forest's pristine beauty.
Książ Castle – The real Pearl of Lower Silesia
Located near the town of Wałbrzych, Książ Castle is the third largest castle in Poland. This spectacular fortress features not only beautiful gardens and interesting history, but also mysterious legends, including tales of hidden Nazi treasures. Explore the castle's impressive architecture and who knows, maybe you will discover the fascinating stories hidden behind its walls?
Tykocin – A glimpse into Poland's Jewish past
Visit the charming town of Tykocin, where you can learn more about Poland's Jewish heritage at the beautifully restored Baroque synagogue. The town's Jewish cemetery, one of the oldest in Poland, is a poignant reminder of the community that once flourished here.
Słowiński National Park: A land of shifting sands
Discover the unique landscape of the Słowiński National Park on the Baltic Sea coast. This protected area is famous for its massive sand dunes, some of which are up to 30 meters high. it quite a challenge to reach its top! The constantly shifting sands and diverse wildlife make it an ideal destination for nature lovers.
Łódź: A city transformed by art and industry
Once a thriving textile manufacturing center, Łódź has reinvented itself as a center for art, culture, and film. Stroll through the revitalized industrial buildings that now house museums, galleries and studios, and marvel at the city's impressive street art.
Kazimierz Dolny: a riverside retreat
Kazimierz Dolny is located on the banks of the Vistula River and is the perfect place to relax and enjoy the picturesque scenery. Known for its charming market square, Renaissance architecture and the lush countryside that surrounds it, this picturesque town offers a wonderful escape from the hustle and bustle of big cities.
As you venture off the beaten path in Poland, you'll uncover a world of enchanting destinations, each with its own unique charm and allure. From vibrant villages to ancient forests, these hidden gems promise an unforgettable journey through the heart of Poland.